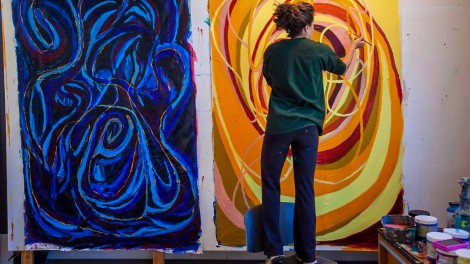 Program
With a combined studio/art history course sequence, students may concentrate in an area of interest. Students work closely with departmental faculty as well as visiting artists, and are prepared for work in art-related fields as well as graduate study.
Learn more about the art program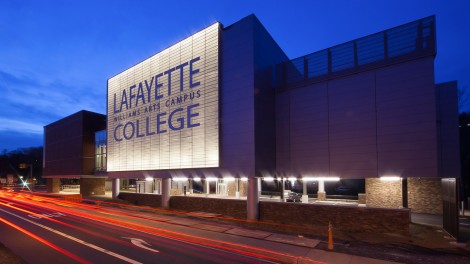 Facilities
The Art Department offers courses at three sites: Morris R. Williams Center for the Arts, Printmaking Studio/Experimental Printmaking Institute, and Williams Visual Arts Building.
Learn more about our facilities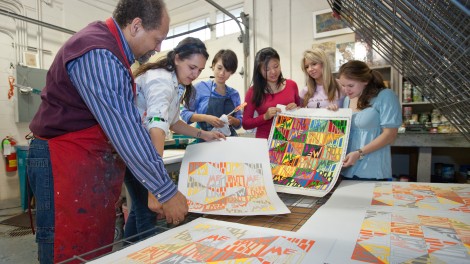 Opportunities
The strong art community surrounding Lafayette guarantees exciting internships and apprenticeships. Lafayette's location means field trips to museums in New York, Philadelphia, and Washington, D.C., are a regular part of the curriculum. Visiting scholars, artists, and photographers round out the offerings.
Learn more about opportunities in art