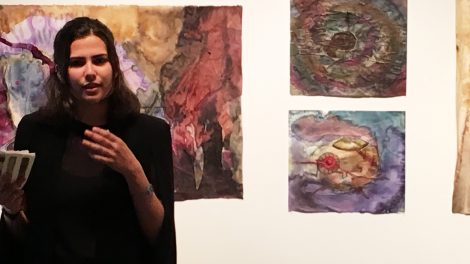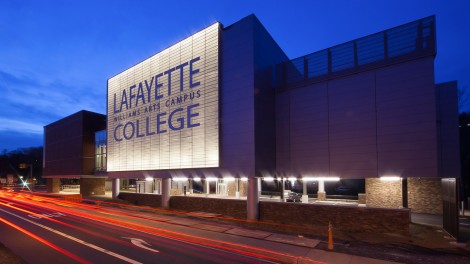 Facilities
The Art Department offers courses at three sites: Morris R. Williams Center for the Arts, Printmaking Studio/Experimental Printmaking Institute, and Williams Visual Arts Building.
Learn more about our facilities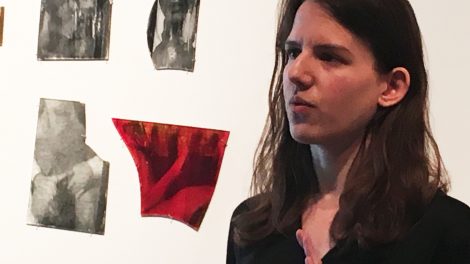 Honors Program
For especially committed students, pursuing honors in art history or studio is a one-year intensive study into the history, practice and/or theory of art making. Honors candidates receive one on one mentoring from a faculty member that culminates in a thesis paper or a year-end exhibition in our state of the art Grossman Gallery.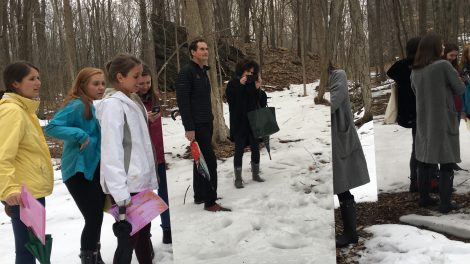 Opportunities
The art community surrounding Lafayette guarantees exciting internships and apprenticeships. Distinctive programs such as the Rothkopf Scholars Trip and Save Venice internships are an integral part of the curriculum. Lafayette's location means field trips to museums in New York, Philadelphia, and Washington, D.C., that offer experiential learning.
Learn more about opportunities in art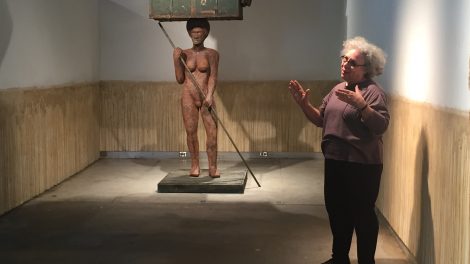 Alison Saar: 2016-2017 Grossman Visiting Artist
The Richard A. and Rissa W. Grossman Artist-in-Residence and Exhibition Series was established by Richard A. Grossman '64 and his wife, Rissa W., to provide opportunities for intensive interaction between students and major artists.